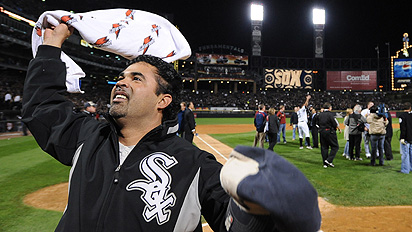 By JC De La Torre
After weeks of wondering, the wait is over for the Rays. The Chicago White Sox won the war of attrition with the Minnesota Twins, beating them 1-0 in the one game playoff that decided the AL Central pennant. For the Rays, it means they face a team that they fared pretty well against during the season, when they posted a 6-4 record and were 4-1 in games decided by two runs or less. The Rays, on paper, have superior starting pitching, defense, and bullpen, but the White Sox definitely seem to have an edge in power. For the Rays to succeed, they will need a much better pitching performance from the starting 4 pitchers than they did in Sepetember, where they had a combined 4-7 record and a 4 plus ERA. The scheduled rotation for the Rays in the ALDS is Shields, Kaz, Garza, and if necessary, Sonny and Shields again.
The Rays also gave their fans some good news, as Carl Crawford will be on the ALDS roster and is expected to start in Game 1.
Tampa Bay Sports Blog will be Blogging during Game 1 so be sure to check back with us.